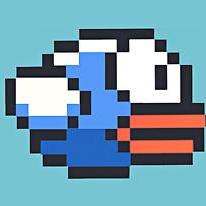 Flappy Bird 2
Flappy Bird 2
With Flappy Bird 2, you can have even more fun than before. The obstacles in Flappy Bird are much more difficult than previously. This time, the pipes could actually move, and the screen kept rotating. Now that your bird's wings are fluttering, the world is spinning all around you as well. How far can your bird fly? To score as many points as you can, assist the Flappy Bird in flying over the obstacles and as far as you can. Can you break the previous record with this new one?
How To Play
To fly, use the left mouse button.
Isn't this game entertaining? Try playing some of the more captivating games on our website, such as Spacebar Clicker. Enjoy the moment and have a great time!