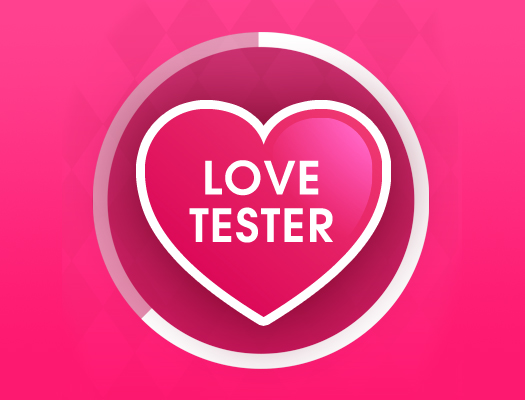 Love Tester 3
Love Tester 3
One of the most well-known games in the Love Tester genre, where you can find out who loves you the most and who is for you, is Love Tester 3. You must first input your name in the box at the top of the game, then select your gender, if you are a man or woman, and last, you must add at least one person whose gender you wish to check, then select their gender, before pressing the button with great love and hope to learn the outcome.
In reality, such a game could not have happened because two people were drawn to each other for a variety of reasons, not simply because they shared the same name. Other factors to consider include each person's temperament, age, zodiac sign, and shared interests.
How To Play
Please have fun with it and we hope to see you at other games on our website, including Football Legends 2021, if you do. I hope you enjoy yourselves.