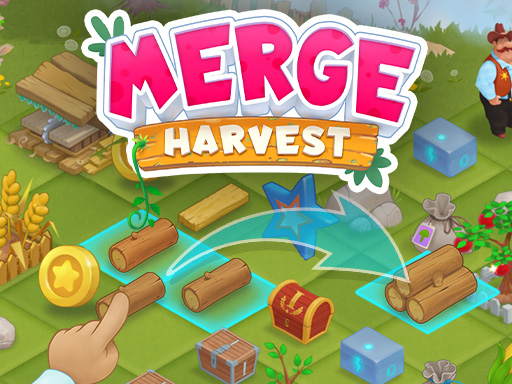 Merge Harvest
Merge Harvest
We highly recommend that each and every one of you try out Merge Harvest, a hybrid farming and merging game in which a sheriff finds himself out of work and takes up the role of a virtual farmer by donning a virtual reality (VR) headset and entering a new world where the farm has fallen on hard times and needs your help to get back on its feet.
How To Play
Using the mouse, you can join three separate logs into a single, larger one, or even six separate logs into a single, larger one. You can either find chests that randomly drop logs or continually cut down trees.
In addition to this game, we offer a lot of other fun ones. To play it, try going to the Worm Hunt - Snake game iO Zone game right immediately! I sincerely hope you enjoy playing!