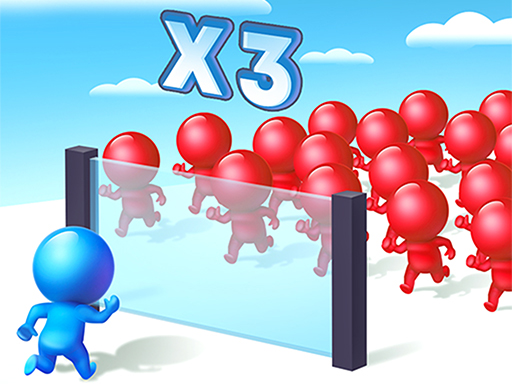 Mob Control
Mob Control
A new game called Mob Control combines stick figures, combat, math, shooting, and other elements. the characteristics that make this genre appealing and engaging. Each red box has a number on it that corresponds to the number of blue stickmen you must send into battle. They occasionally send red stick people your way, so be prepared and victorious. Proceed from one checkpoint to the next until you finish each course, but keep in mind that they only get harder as you play, making the experience more enjoyable all the while!
How To Play
To control the cannon and fire the blue stickmen via portals with multipliers and substitutes, use the upper mouse button. Aim to raise your army as much as you can so that the box is broken at every place. test.
It's as simple as possible, so try this game now. Not only that, you won't regret it even for a second, and we hope you also tell your friends about this and many more games like BitLife and invite them to join in the fun too!