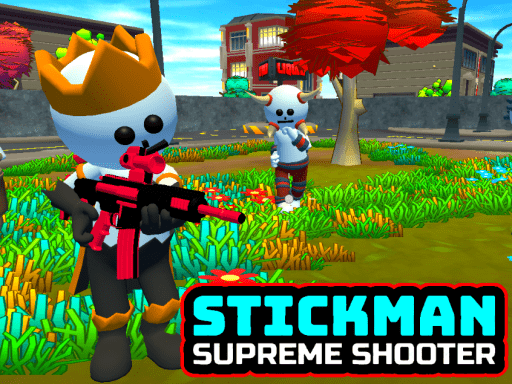 Stickman Supreme Shooter
Stickman Supreme Shooter
Stickman Supreme Shooter is on the verge of becoming one of our website's top new 3D shooting games. Each level requires you to battle hordes of assaulting zombie stickmen, as you must eliminate them all without allowing them to kill you, which happens if you take too many hits and your HP is depleted. completely.
You may also have to battle the final monster as the zombies get stronger and more numerous as you advance through the levels, so always improve yourself by getting new weapons from the store.
How To Play
If you run out of ammunition, get some from the ground. You can also grab HP from chests. Using the WASD keys to move, the mouse to aim and shoot, 1, 2, 3 to switch between weapons, and R to reload.
Start having fun right away and don't waste time. And be sure to invite as many of your friends as you can to try this and many more games on our website like Emma Lip Surgery; they won't regret it!